Smart Marketing + Great Execution = Happy Clients.
Concierge marketing. Everything you need. Nothing you don't.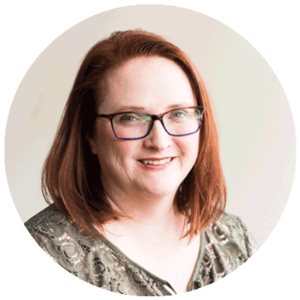 While most companies sell you packaged services, MAVEN is an outsourced marketing agency. We provide options.
With more than 25 years in the advertising & marketing industries, Maureen Cully Walker started MAVEN to best suit your needs by providing a full range of marketing support as well as à la carte services. Different projects call for different skills, and MAVEN has a deep bench of experts to call upon as the need arises.
MAVEN provides businesses with customizable, scalable marketing solutions, along with dedicated support and training.
We build better brands to help businesses launch, evolve, & grow.
marketing strategy
We help determine who your audience is, how to speak to them, and how to get them to engage with your brand.

branding + design
We craft a brand's voice, personality & style through a variety of deliverables tailored to meet the established goals and objectives.
digital
A website shouldn't just look good -- it should be functional and help capture leads. Whether a mobile-friendly website design is in order, or keeping up with the ever-changing rules & regulations, we've got you covered.

seo
Already have a website? No problem, we've got you! Keeping your site optimized is a necessity to be found in today's digital marketplace & organically gain new customers.
email marketing
Email drip campaigns can be a great way for you to stay in the fore front of your customers' minds so when they're ready to engage you are the go-to company.
content marketing
Set your brand as a thought leader & resource in your area of expertise with well-planned strategies & original content.
analytics + roi
What good is something absolutely awesome, if nobody sees it? By tracking analytics we're able to make constant, continuous adjustments to improve performance & your bottom line.

social media
We translate your brand's voice & tone to the ever-evolving digital space & are committed to keeping your brand relevant.
Take a sneak peek at some of our strategic new work & award-winners.
We collaborated on a branding project for an old and historic New England city. This production was a branding home run, not possible without Maureen's skills: she's hard working, fast, efficient with the technical and artistic skills to take ideas and shape them into powerful images and products.
You made our launch of Island Host STJ Concierge exactly what we wanted... creative, fun, clean and sophisticated! Maureen, you are a designer's designer... and you met our crazy deadlines to boot! We look forward to the next phase of graphics and collateral.
I thoroughly enjoyed working with Maureen for all of our needs. She did fantastic work for us and always completed work on time, if not early. She always listened attentively to what we wanted and never failed to provide a great and creative product. Whatever we needed, Maureen was quick to produce!
Ever know exactly what you want but 1. don't have time to create it & 2. don't even want to because there are just way too many options? I was very lucky to work with Maureen Cully Walker as I was able to describe who I was, what my company stands for and how I wanted my message to communicate and she designed a brochure that imbued exactly that. I was really happy with the outcome.
Let's get your project started today. Find out how we can help you grow your business.
From Boston, to Cape Cod, to Providence, Rhode Island including: Quincy, Braintree, Milton, Weymouth, Holbrook, Rockland, Marshfield, Scituate, Cohasset, Duxbury, Pembroke, Kingston, Plymouth, Carver, Whitman, Hansen, 
Avon, Brockton, Bridgewater, Sandwich, Falmouth, Mashpee, Hyannis, Dennis, Yrmouth, Brewster, Orleans, Chatham, Dedham, Norwell, Norwood, Millis, Medfield, Walpole, Raynham, Taunton, Attleboro, & St. John, USVI